Fader 6'1"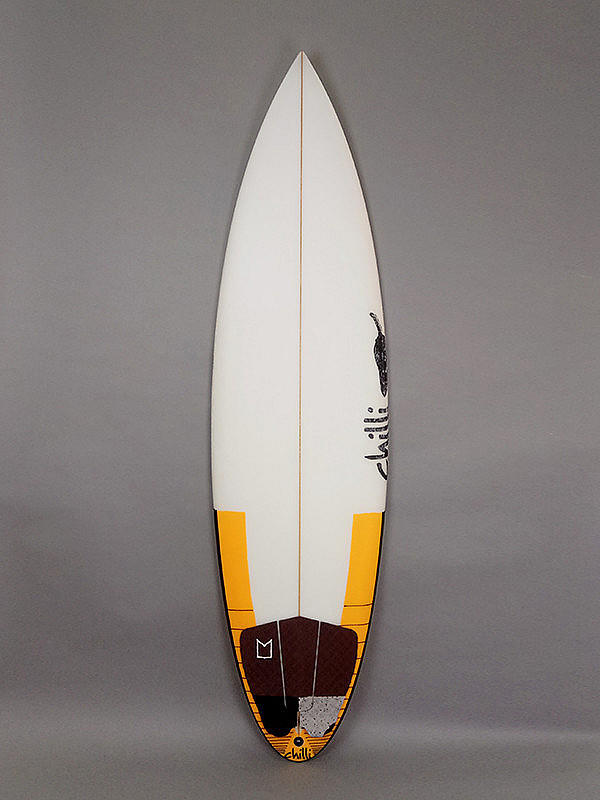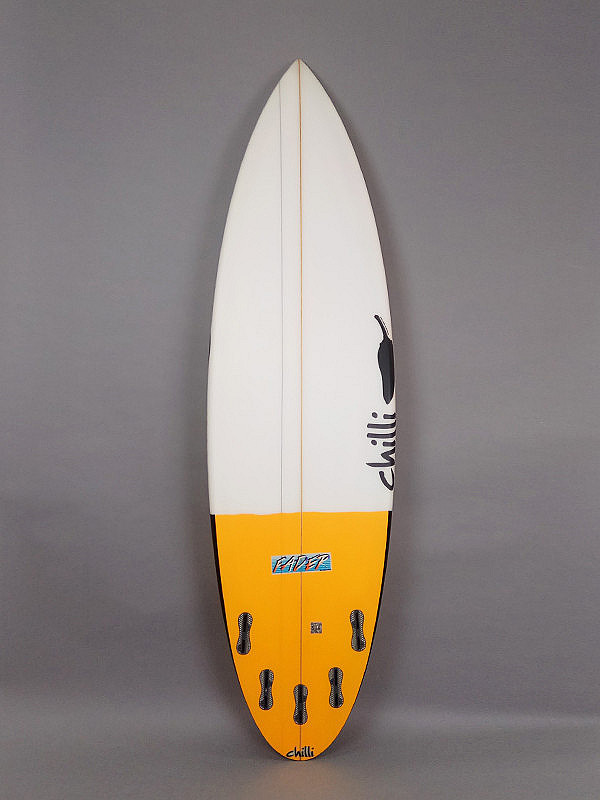 ID 2530
2ª mão
Fader 6'1"
€ 450.00 EUR
Board Dimensions:
Size
Width
Thickness
Volume
6'1"
x
19"
x
2 7/16"
=
28.30
Board Features
Tail Shape: Round
Fin System: FCS 2 5 fin setup
Construction: PU
Condition: Como nova
Wave Size: 1 - 2.5 m
Skill Level: Professional, Advanced, Intermediate
Wave Type: All Types of Waves
Stock Location
Chilli
DNA Agency, R. Cruz da Popa, Alcabideche
2645-449 Cascais
Portugal

See on google maps
Description
Dá as boas-vindas ao modelo que te vai permitir acrescentar a tão necessária prancha de tail arredondado e 5 quilhas ao teu quiver. Com um thumb tail (não demasiado largo para mar maior nem demasiado estreito para mar menor - um equilíbrio perfeito) e um outline muito rápido sem quebras, este modelo é só drive e velocidade. Permite que te levantes nos take-off's mais complicados e chegues onde queres chegar em toda a onda. Funciona muito bem no pocket. O Chilli manteve o single concave na secção do meio, permitindo que a prancha segure bem nas curvas quando estás a surfar na parede. Logo atrás do fin traseiro progride para um flat bottom para projeção e uma fácil transição rail-to-rail. Com uma configuração de 5 quilhas, este é um modelo completo para todas as condições. ® Chilli Surfboards
Chilli Guarentees
Our site employs the latest version of Secure Socket Layer Technology (SSL) to encrypt your information and help make sure that only you and THE BASE ever see it. Your credit card information is never fully visible to anyone once your order has been placed or when you store your credit card information in your account.
Delivery Times
All boards and material will be shipped using express and direct mail services. THE BASE cannot be held accountable for packages arriving late, lost items or damaged goods. Once your order leaves our facilities, liability for delay, loss or damage then lies with the delivery company.
Whether you are buying small items (accessories and apparel) or a surfboard we have shipping covered for you in mainland Portugal, Azores, Madeira and most European countries (islands included). Please check national and international rates and estimated delivery times. Pick-up at one of our partner stores is free, check store locations.